Import Service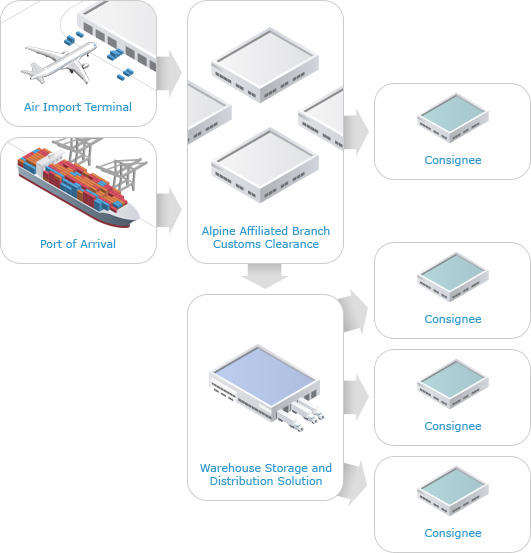 Alpine Express offers a streamlined import service to get your shipment to the final destination efficiently. We provide import consulting prior to the execution of export activity, ensuring a smooth arrival experience.
Our network of expert custom brokers and import specialists provide quick service around the clock to clear your shipments. Our dependable inland transfer partners provide fast delivery to your ultimate destination.
When storage space becomes a critical part of your operation, our warehousing and distribution service is your best solution.
Our services include, but are not limited to:
Customs clearance service
Carnet entry
Inland delivery via reliable and fast trucking
Import bond issuance
Short and long term warehousing
Pick and pack distribution service